29 Apr 2019
Dementia and Loneliness: Have we Finally Found a Solution?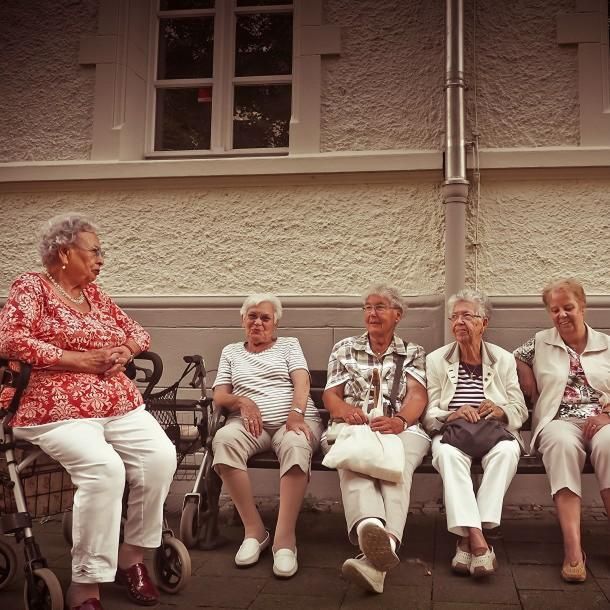 It has been reported that up to six out of 10 people with dementia say they experience loneliness and isolation. This is why during Dementia Action Week, #AskUsAnything was launched. To encourage people to start talking, and include people living with dementia into their everyday conversations.
Statistics published by Care Sector Hub, partner of the Dementia, Care and Nursing Home Expo, suggest that one in six people living with dementia admit that they avoid certain activities because they feel they won't be welcomed or accepted. A further 33% said that they had become emotionally distant from their friends due to their condition as well; proving that even the smallest actions could make all the difference to those living with dementia.
A further statistic from the Alzheimer's Society claims that out of 354 people living with dementia, 58% said they experienced loneliness and 56% said they experienced isolation. On a wider scale, the charity reported that the number of people living with dementia on their own will double from 120,000 to about 240,000 by 2039.
This is something that needs to be addressed because many different researchers have found that loneliness is just as lethal as smoking 15 cigarettes a day. This is supported by evidence that 'lonely people' are 50% more likely to die prematurely than those with healthy social relationships. To avoid the widespread loneliness in home care, more people living with dementia could be transferred to a specialised dementia home.
There are a number of positives for someone living with dementia in moving into a care home, one of the most important being able to find help for daily tasks; ranging from basics such as eating and drinking to help running daily errands. Moreover, specialist health care services are catered for each individual person, ensuring that the level of care they receive is always person centred. Living in an active social environment in a nursing home, where everyone there is living with the same condition and new friendships is promoted, can also have a beneficial effect on loneliness.
However, as we already know, there is a shortage of beds in nursing homes, with over 29,000 beds being blocked because of a lack of capacity in external homes. So, with predictions that the number of people with dementia living in their local community is set to grow to 1.3 million in the next 30 years, exhibitions such as the Dementia, Care and Nursing Home Expo and the Home Care Expo will be vital in encouraging a sustainable future and inspiring business growth within the social care system. By promoting a sustainable future and inspiring business growth, the UK's two most dynamic social care events cover issues faced all over the social care industry; including issues surrounding capacity at nursing homes.
The future of the social care system will be discussed in the expert-led educational stream, which will include CPD accredited seminars and masterclasses — somewhere you and your staff can learn the latest information that will allow you to offer the best possible care for those who use your services.
The Alzheimer's Society, partners of the 2019 Dementia, Care and Nursing Home Expo, are one of the leading organisations in the industry who are running this campaign. They created a video, in which a group of young people go into a nursing home and ask people living with dementia questions; hence the aforementioned #AskUsAnything. Follow this link to view the video.
The Dementia, Care and Nursing Home Expo and the Home Care Expo will be running at MediWeek on the 9th & 10th November 2020 at the National Exhibition Centre in Birmingham. Tickets for the events are free, so make sure you click on the links to register for your tickets!