25 May 2021
Making public spaces "dementia-friendly"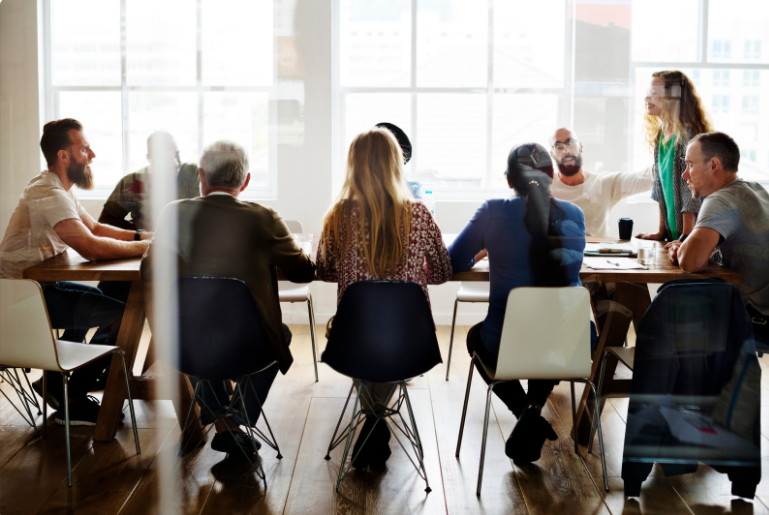 It's important for everybody to remember that people living with dementia occupy the same spaces as everybody else. They sit in the same parks, ride the same buses and visit the same supermarkets. However, the unfortunate fact remains that many public spaces have not been designed to be inclusive of people living with dementia. But there are some people out there who are trying to make these places more inclusive, such as Paula Glass, Business Development Manager at Home Instead Stockport, a home care and live-in care agency.
Paula hosts training sessions with local businesses (such as solicitors and funeral parlours), community groups, scouts' groups, with the families of clients and with anybody else in the local community who may find themselves interacting with people living with dementia. She's doing a brilliant job of helping to raise awareness for the cause, with one of her training sessions at a local Tesco's getting some media attention.
The training sessions are part of the Dementia Friends programme created by the Alzheimer's Society and as a fully trained Dementia Friends Champion, she delivers these sessions for free. The goal of these training sessions is to make public spaces "dementia-friendly", helping to make the local community at large a more inclusive and accessible environment. As part of Paula's training sessions, she goes over:
Understanding the ways in which dementia can affect someone.

The different types of support a person with dementia may need.

Looking at the human brain and what dementia does to it.

Helping people to understand how dementia affects someone's memory
It's inspiring to hear about the efforts being made to create inclusive environments for people with dementia and we hope to hear more and more of these stories in the near future. Ideally people with dementia should feel supported and respected in public spaces and Paula's work is bringing her local community closer to that reality.
We reached out to Home Instead to comment on this story and they said: "Home Instead feel it is important to raise awareness and eradicate the stigma around living with dementia. By educating the community, it gives family and friends a better understanding about the effects that dementia has on patients and their loved ones. Social Inclusion and dementia inclusive community groups are there to promote independence and wellbeing."
.
To hear from leading experts in the care sector who are finding new ways to support residents through innovative thinking, register to attend Home Care Expo! Taking places on the 15th and 16th of September at Birmingham NEC, we're building a community of care sector professionals and we want you to be a part of it.