24 Feb 2021
Re-establishing Trust in the Healthcare Community - Webisode round Up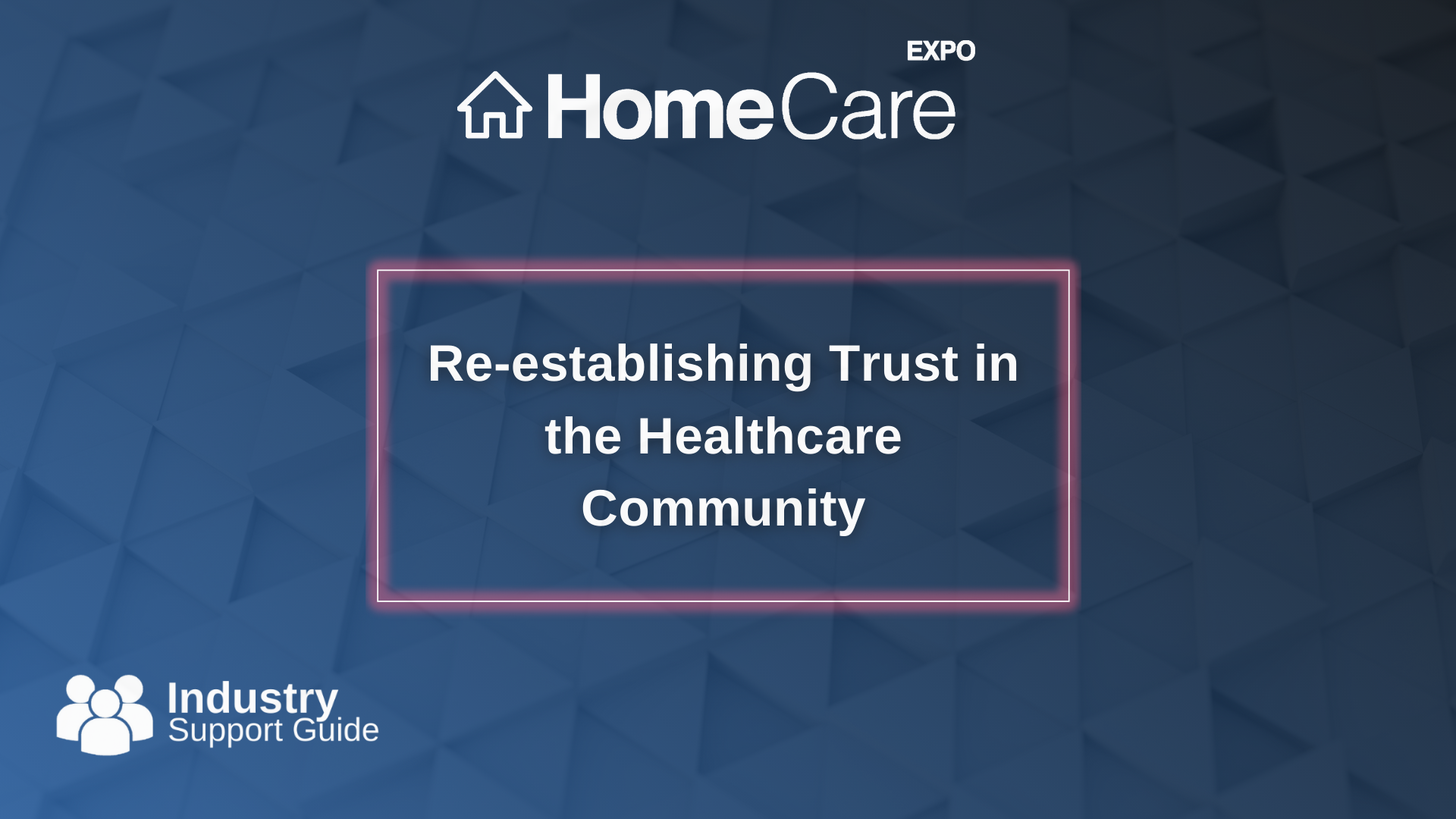 On Tuesday 16th February we at The Home Care Expo were delighted to broadcast our first dedicated training webisode, as part of our Industry Support guide series, to the home care community - Re-establishing Trust in the Healthcare Community.
The "Re-establishing Trust in the Healthcare Community" webisode saw industry-leaders discuss what leadership and management is needed to navigate a home care franchise through a pandemic, and what lessons can be learnt from it. By sharing best practice and their experiences, our expert speakers were able to provide insight and clarity to such an issue and explore how we can move forward and re-establish trust in the healthcare community.
We asked industry leaders what can be done to re-establish trust in the healthcare community? We discovered how community healthcare services can work together to support those receiving care at home, the home care workforce and other care models. Here are some of the highlights: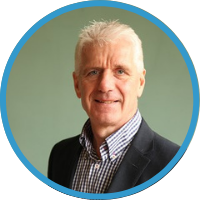 Ken Deary – CEO, Right at Home UK – Leading a national home care franchise through a pandemic
"We took a calm, measured approach."
In this session, Ken Deary reflects on what challenges were faced at the start of the pandemic and how he has steered Right at Home UK through a difficult period in the franchise's history. Ken discussed the financial impacts of a pandemic on a homecare franchise, what approach was needed to overcome certain situations such as lack of PPE, how this has supported Right at Home's network of 60+ Franchise Owners and what's next for the sector in 2021.
Ken moved into the care sector in 2007 and in 2011, he started building a care franchise through Right at Home UK which now has more than 60 offices. Ken sits on the Board of the UK''s biggest mobility aid company and is also Vice-Chairman of the British Franchise Association. Find out how Ken utilised his expertise to guide a national home care franchise through a pandemic.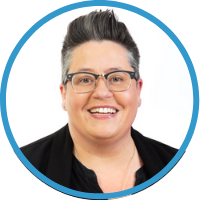 Michelle Tennant – Clinical Governance Lead, Home Instead - Developing an award-winning covid task force and re-establishing trust within Homecare
"We had to procure PPE for our entire network which was a massive challenge at the beginning of the pandemic"
Michelle Tennant explained the four processes she and Home Instead went through in order develop a covid taskforce that would re-establish trust in their homecare network. This included establishing the taskforce itself, including pandemic planning and the appropriate training, working with community healthcare teams to re-establish that trust and improve workflow, and partnership workings such as communicating with nurses and caregivers to provide the correct support and refocus the publics perceptions of care in the home.
Part of Michelle's roles at Home Instead is recruiting and training social care staff to perform clinical interventions and to push forward with Home Instead's mission to change the face of ageing and to keep people at home for longer where they have chosen to be. Find out how Michelle and Home Instead utilised these skills to create a taskforce to lead their organisation through the pandemic.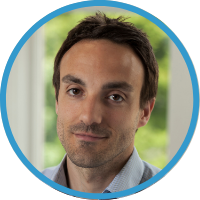 Mark Anslow - Operations Director, CarePlanner - "Whose Data Is It Anyway? Rebuilding Trust by Sharing Information"
"Despite living through the worst pandemic in recent memory, people have more trust in their healthcare systems than ever before"
Mark believes public trust and awareness in our healthcare systems has increased since the pandemic due to events such as Clap for Carers and the constant media scrutiny of care services and hospitals. However, as Mark explains, there is much to be learned for home care organisations to share data in best practice and how shared data can save lives and, in turn, re-establish trust in healthcare communities.
Mark Anslow is a former software developer who has led CarePlanner's development and operations team for the last three years. He has worked in media and education technology, and is keen to see the power of data used to bring about the right changes, in the right way. Find out why Mark believes knowing how to share data appropriately will become common place in the home care industry.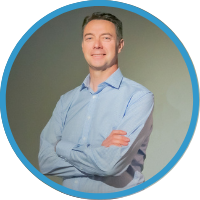 Paul Berney – CMO, Anthropos Digital Care - The importance of data you can trust
"If you had access to data of a patient, would you change their care plan?"
In Paul's session, he first explains how Anthropos came about and what they have achieved in their short time of being a company, including the installation of sensors and cameras in people's homes to understand their daily routines. Their devices have brought greater transparency between patient, carer and the families involved which can inform better decisions about the individual's care and help to re-establish trust within healthcare communities.
Paul is responsible for all marketing and business development activities in Anthropos, drawing on 30 years of experience in innovative start-up companies in a range of industries. Find out why Paul believes having access to shared data can dramatically improve the lives and wellbeing of residents in care.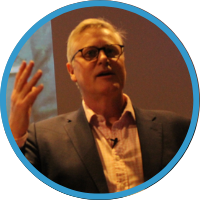 John Turk MBA - Chair of Hertfordshire Independent Living Service - Leading in a crisis - trust and teamwork
"Leading in a crisis is all underpinned by trust and teamwork"
John explains the conceptual model behind crisis management and the importance of preparing people cognitively and intellectually for what is about to come as well as the management and leadership involved to sustain morale, trust and teamwork in order to build strategic, operational and individual resilience. John also explores how the fissures in our health and social care system have been exposed during the pandemic, and what we need to do to rebuild the trust and cooperation between the providers and those we provide for.
John Turk is Chair of Hertfordshire Independent Living Service which has continued to serve 15,000 older and vulnerable people stay happy, healthy and independent in their own homes throughout the pandemic as well as a Faculty Advisor at London Business School on Executing Strategy and Innovation. Additionally, through John's crisis management training he received at the Royal Military Academy Sandhurst, he led a private nursing and home care agency in central London into and through the first 11 months of the pandemic crisis. Find out how John used his leadership skills to lead multiple organisations through a pandemic.
"Re-establishing trust in the healthcare community" is a webisode as part of our Industry Support Guide series. If you have already registered for the Industry Support Guide you can watch on demand here, if you haven't and would like to watch the sessions please register here and login to view. Once again, we would like to thank all of our speakers, supporters and everyone who continues to re-establish trust in healthcare communities.