31 Mar 2021
The Social Care 10-Year Plan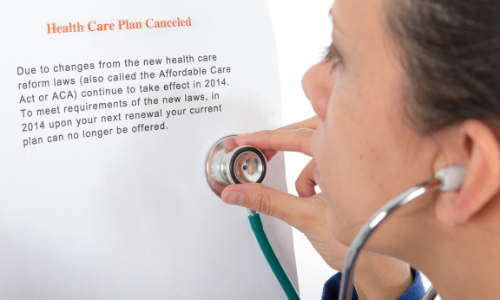 Last month after years of planning, the UK Government announced The Health and Care Bill. An official government white paper with a 10-year plan based around NHS reforms. As of yesterday, Prime Minister Boris Johnson announced the social care sector will also get a 10-year plan. But what does this mean and how far away are we from implementing it?
For a few years now the social care sector has been pushing for reform to bring the NHS and social care sector closer than ever before. Making transfers more seamless from hospitals to home care settings is just one example of this, and with Covid having an impact on how our healthcare systems are run all over the globe, including the Middle East where Covid has accelerated plans to integrate their healthcare systems with new technology, the social care reform debate is back and it has more substance than ever before.
Back in October 2020, the Health and Social Care Select Committee's report on social care funding and workforce was published. Professor Martin Green, Chief Executive of Care England, and one of our partners for The Home Care Expo, said at the time: "We concur with the Health and Social Care Committee's assertion that action needs to be taken now, we simply cannot afford to wait. The sector needs support and one tangible way to provide this is via a 10-year plan for adult social care. This plan must be carefully aligned with the NHS and I hope that the Committee will monitor progress as it must not sit on a shelf and gather dust or we will be face with a vastly depleted social care sector with huge repercussions for the nation."
Martin Green gave evidence to the Committee's inquiry and supports the Committee's conclusion that £7 billion is needed as an immediate headline figure for social care, but that more would be needed to address the growing problem of unmet needs and improve access to care.
This £7 billion pound figure is what seems to be the sticking point to pass new legislation to change up how the social care sector is ran. Last year, former Health and Social Care Secretary Jeremy Hunt accused then Chancellor of the Exchequer Philip Hammond of blocking a 10-year plan for social care reform. Speaking to Health Service Journal, Hunt said the task of solving the UK's social care crisis was "unfinished business" from his time as health minister. He told the journal that he wanted to "produce a 10-year plan for social care" to match the one drawn up for the NHS two years ago.
Around the same time last year, Prime Minister Boris Johnson seemed to confirm that a 10-year plan was on its way, but it could still take five years to implement any changes. This is despite the Prime Minister pledging before the election that he and his team had a ready-to-go package to solve the social care crisis. In an interview with BBC Breakfast, his first televised interview since becoming Prime Minister, he admitted that although his aim is to get his plans in motion within the first year, it could take until the end of the Government to get it fully implemented.
Fast forward to yesterday, Boris Johnson confirmed that he would deliver a 10-year plan when he spoke to the Commons liaison committee. When asked about the 10-year plan he said: "Do we need a plan to do it, a long-term plan, a 10-year plan? The answer is yes." The person who asked him the questions? Former Health and Social Care secretary Jeremy Hunt, the chair of the Health and Social Care Committee. Hunt said, "Last week the NHS got £6.6 billion for COVID costs, but there was no mention of social care in the budget at all." He went on to say, "I just wondered if you could understand the frustration of 1.6 million people in the sector who feel they are always treated as the poor relation?" When pushed on this matter Boris Johnson simply said these plans will be published later this year.
So far there isn't much substance to go on apart from the social care reforms will cost around £7 billion, a 10-year plan is needed and action needs to be taken now. It all seems very vague, and we know the next time we can expect an update is the Queen's speech come May 11th. One thing is for certain, is that the frustrations of the social care sector have not been met. These frustrations can be felt by Jeremy Hunt's question to Prime Minister Boris Johnson yesterday: "Will you be the first prime minister to say that social care will always be equally important as the NHS?"