15 Aug 2019
Transforming Care With TEC-nology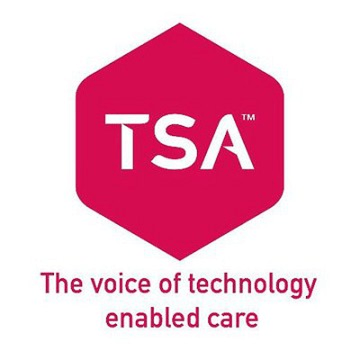 The Home Care Expo are pleased to announce TSA as a show partner on the 9th & 10th November 2020 at the NEC, Birmingham.
TSA are the representative body for technology enabled care (TEC) services. They work on behalf of, and advise organisations including telecare and telehealth providers, suppliers, housing associations, care providers, emergency services, academia, charities, government bodies and health and social care commissioners.
TSA's Chairman, and former Minister of State for Care Services, Paul Burstow, will be a keynote speaker on one of the days of the Home Care Expo. Be the first to know Paul Burstow's topic announcement by registering for your free ticket to the event on the Home Care Expo website. TSA will also be running their own seminar hall as part of the partnership with the Home Care Expo. Expect to see a collection of TSA's most innovative campaigns and initiatives - register for your free ticket today and stay tuned for their full agenda announcement!
Ashlea Gilfoy, Marketing Director of the Home Care Expo commented: "By having TSA as a show partner of the Home Care Expo, it proves that we are truly taking technology enabled care seriously. Technology enabled care is starting to transform the way people engage in and control their own healthcare, empowering them to manage it in a way that is right for them."
She added: "We hope TSA will be able to prove to the wide audience at our event that technologies can revolutionise the way that they offer care to their service users, and that it will be affordable for them to do as well. This, in turn, will encourage individual business growth, as the technologies will allow them to run more efficiently and offer better, individually focussed care."
The Home Care Expo is the UK's most dynamic event in the home care sector that is working towards inspiring a new era of domiciliary care. It welcomes 3,000 decision makers throughout the social care industry to the NEC in Birmingham. If you or your colleagues want to attend the show, then make sure you register for your free tickets here.