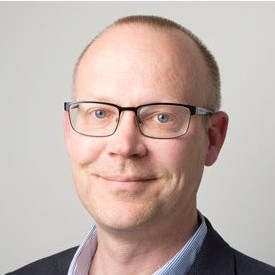 Ian McCreath
Head of Think Local Act Personal (TLAP/SCIE)
,
Think Local Act Personal (TLAP)
Ian is Head of the Think Local Act Personal partnership and part of Social Care Institute of Excellence senior leadership team. Ian is also a member of the Advisory Board of the Coalition for Personalised Care and Chair of the Dementia Change Action Network (DCAN).

Ian has worked in a variety of roles in the health and care sector, including roles in residential care, community development and campaigning, before joining Alzheimer's' Society in 2006 to manage service teams across three counties. Since 2012 his focus has been personalisation policy and practice. He worked on the Care Act guidance, a Dementia Friendly Charter for Personal Budgets, both iterations of TLAP's Making it Real and partnered with NHS England and Improvement's Personalised Care Group to set up and run the Dementia Change Action Network (DCAN).

Ian's personal and professional experiences have embedded in him a deep sense that personalisation values, principles and practice provide the best approach to today's challenges faced across communities, health, and social care. He believes an 'essential route to achieving meaningful change and sustainable solutions is through co-production and collaborative partnerships.